In the months preceding my arrival at Duke, I clasped onto my hometown of El Paso tightly — a vibrant cradle of Latine culture nestled by the borderland whose lessons of love and raíces I feared abandoning as I ventured into the privileged city on a hill of college. Cognizant of the effort required to find belonging in an institution not built with me in mind, I walked hesitantly into the Bryan Center. With one foot in my border community and the other in La Casa, my worries dissipated at the welcoming hellos and friendly banter of Duke's noble, grounded and hardworking Latinx students.
Over the next few weeks, I acquainted myself with the current conditions confronting the Duke Latinx student body: The Duke class roster sparsely lists Latinx studies classes and offers no Latinx studies major at all. The Bryan Center's multicultural spaces are left liminal and fragmented by an administration that did not guarantee me community. A community mural, preserved in the remnants of the old La Casa, is now tucked away in the stillness and vacancy of last year's Career Center. Contrary to what the imposing, immutable architecture of Duke University suggests, a richer story of the Duke Latinx community is being retold every day — a vibrant story of resistance, cultural celebration and communal progress imbuing the concrete walls and coursing through the stone veins of our campus. This is a story we must choose to tell.
Since the first Latinx undergraduate student set foot at Duke in 1925, Latinx students at Duke have engaged in decades of community-building and advocacy efforts. In 1983, the Spanish American and Latin Student Association formed as an effort to engage with the diversity of the Duke Latinx community, followed by Spectrum, a coalition between students of color, in 1988, and by Mi Gente in 1992 — all working. Years of iterations of Latinx student groups, cross-cultural and cross-generational activism and efforts for visibility exist for us to unearth in archives and stories that seem to be long-forgotten.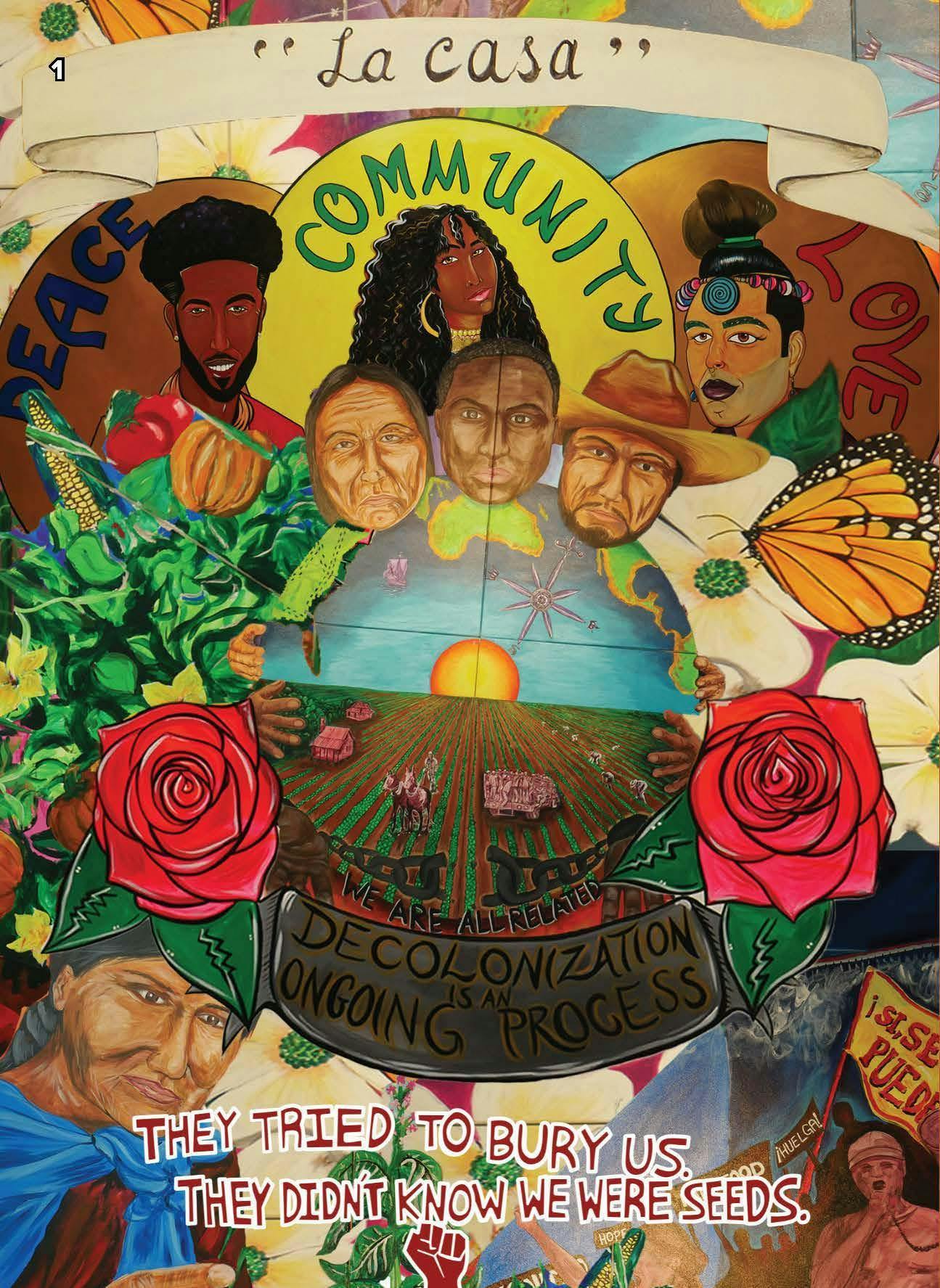 These iterations continue to sustain and breathe through the Duke Latinx community. Demands date back to 1998, when the Lambda Upsilon Lambda Fraternity Inc. (Duke's Latinx fraternity) and El Concilio (a coalition between Duke Latinx faculty, staff, and students) circulated initiatives for the creation of a Latino Student Recruitment Weekend, scholarships for minority students and a Latino-Hispanic cultural and academic center. Their demands weave through and resurface in more recent acts of resistance and open letters to Duke's administration.
The countless demands of the Duke Latinx community still unmet by administration, however, do not signify stagnancy or regression. Rather, we are called to render visible the Duke Latinx community's long history of overcoming institutional barriers while advocating for space, cultural belonging and academic representation. Situating contemporary Duke Latinx student demands as a product of community-building across time foregrounds our ongoing responsibility to lend visibility to the constant work of Latinx students, dispel narratives of marginalized communities' deficiency and assert that our voices and communal presence will continue to flourish on campus.
Grounded in the work of our predecessors, I am able to write this love letter to the Duke Latinx community in spaces suffused with la lucha Latina and a spirit of communal determination to progress towards a better hogar for our community members. In the face of institutional pain, we inhabit the tensions between our past progress and present desires and may take solace in the historical depths of our visions for the future.
The Duke Latinx community persists because we have a story. We maintain the fight to organize and create counter-spaces like our predecessors. We may not see the end of this story, but know that our fight is won every day in the time we dedicate to building and embodying the future we imagine by leading with love for the Duke Latinx community. In recognizing our history, we must overcome generational tiredness by fostering our vibrant community and celebrating our progress as we advance toward the future we deserve at Duke. Our work is a matter of urgency, yet it's a product of generations of nurturing that community. Across time, shifting spaces, recurrent demands and new voices, the Duke Latinx community remains each other's home, and our mere existence, momentous.
In uncovering stories of our institution's harm, we also find decades of stories of hope, affirming the validity of the Duke Latinx community and capacity for unity, coalition-building and advocacy. As Duke students, we must intentionally diffuse authentic narratives of the Duke Latinx community to conquer the institutional violence perpetuated when our empowering histories and demands cyclically conceal themselves from new classes of students. We all bear the responsibility of saving, amplifying and living the authentic story of the Duke Latinx community every day, employing our community assets, coalitions and networks in response to an institution that presumes the deficits of marginalized students.
The Duke Latinx community cannot be buried. Our living histories ensure our presence as fundamental and certain on Duke's campus. The choice lies in whether or not we turn a blind eye to the deep roots awaiting our cultivation. But even in the most dire and repressive circumstances, our beautiful roots will continue to creep and disperse beneath the walls of this institution. We are inevitably and unceasingly blooming, until the day comes when our roots rupture through the stones of Duke University and burgeon forth.
Mariana Meza is a Trinity sophomore.
The Chronicle is committed to highlighting voices from the Duke community. If you're interested in submitting a guest column, email opinion@dukechronicle.com.
Get The Chronicle straight to your inbox
Signup for our weekly newsletter. Cancel at any time.