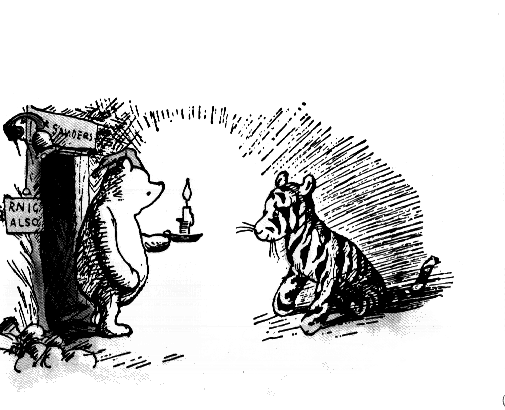 The Times is reporting that an those in charge of Winnie the Pooh scribe A.A. Milne's estate have sanctioned an official third chapter in the beloved children's series. This will be the first official Pooh book since 1928. There is no tie to the Disney version. David Benedictus will be the author, and Mark Burgess will be the illustrator. From Ben Hoyle's Times article:
The content of the new book is a closely guarded secret but Mr Benedictus said that it would pick up where The House at Pooh Corner left off, with Christopher Robin returning from school to play with his friends. He refused to say whether the beloved "bear of very little brain" would be joined by new characters.

Michael Brown, for the trustees who manage the affairs of A. A. Milne and E. H. Shepard, said that he had been hoping to give the green light to a sequel for a very long time.

"A lot of people have tried [to write one] including me, but most people only score eight out of ten. You have got to have somebody who scores ten out of ten and David seemed to have the feel and the spirit and the turn of phrase of the originals."
The book is scheduled for an October release, just in time for the holidays.
Get The Chronicle straight to your inbox
Signup for our weekly newsletter. Cancel at any time.