ACC Teams Looking for Answers as Conference Play Approaches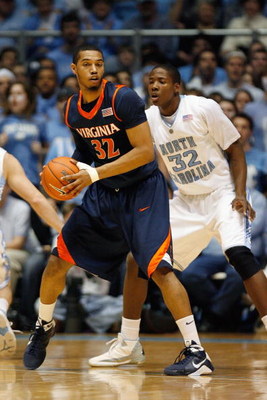 In last week's column, I highlighted some of the marquee matchups of this year's ACC-Big Ten Challenge. Many would argue that the ACC exceeded expectations in winning five of the 11 contests this season. Albert Lacarda published a piece on ESPN.com on Monday in which he ran a ratings system, which takes an average of each school's ranking in Massey's, Pomeroy's, and Sagarin's computer ranking systems (as well as the RPI) and then calculates the conference rankings. The ACC ranked fourth in the opening poll behind the Big Ten, Big East, and Big 12 respectively. Although this year has been coined a down year for the ACC, winning five of 11 games against the top-ranked conference in the nation is nothing to sneeze at; however, ultimately the conference's strength will be determined by its teams success in March.
By this point in the season, some teams are still trying to figure out what works while other teams are rolling on all cylinders. While there is no doubt No. 1 Duke is playing as well as anyone in the country right now, the other ACC teams face questions, some facing larger problems than others.
Another ACC team who seems to be in a rhythm is Virginia. After losing leading scorer Sylven Landesberg to the Maccabi Haifa, an Israeli team who signed Landesberg after he went undrafted in the NBA draft, the Cavaliers needed playmakers to emerge. Senior forward Mike Scott has stepped up in a big way for his team. After averaging 12.0 points and 7.2 rebounds per game as a junior, Scott is averaging over 17 points and 10 rebounds per game this season, and he is a big reason Virginia is coming off back-to-back impressive road victories. Scott totaled 38 points and 25 rebounds in the Cavaliers' wins over then No. 17 Minnesota and in-state conference rival Virginia Tech. With eight consecutive home games around the corner for Virginia, look for them to push up into the Top 25 by the time conference play heats up.
On the other hand, Malcolm Delaney's Hokies have been sliding down the standings. After a 4-1 start where their only loss came as visitors against No. 3 Kansas State, Virginia Tech has lost three straight games, the first of which came on a neutral court against UNLV by double digits. In that contest, Delaney scored 30 points and the rest of the Hokies scored just 29. A similar trend occurred in their home loss against the Cavaliers where Delaney scored 26 points and the rest of the team accounted for just 28 points. Seth Greenberg's squad will need another player to emerge as a consistent scorer if they hope to contend in ACC play and the NCAA Tournament later on this season.
Other teams who suffered disappointing losses this weekend were Clemson and Maryland who both fell to non-conference foes on Sunday. The Tigers fell as visitors to in-state rival South Carolina 64-60. While the Gamecocks boast a 6-1 record thus far, they had not beaten any team from a power conference up until Sunday's matchup with Clemson. The Tigers will have to right the ship quickly since they face Florida State, one of the stronger teams in the ACC so far, on Sunday.
Similar to the Seminoles, the Terrapins appear to be one of the better teams in the conference. Led by sophomore Jordan Williams, Maryland has beaten five opponents from non-power conferences (in addition to beating Penn State in the ACC-Big Ten Challenge), but they have lost to their best three opponents, Pittsburgh, Illinois and Temple. If the Terrapins hope to be a factor in March, they will have to learn to close out games against talented opponents.