Duke basketball to don its Blue Devil best for Thanksgiving tournament
---
---
With Duke's return to its clean, classic blue and white uniforms this season, there has been plenty of excitement surrounding the Blue Devils' latest aesthetic.
But for next week, black is back—or at least, sort of.
When Duke plays its three games at the PK80 next week in Portland, Ore., the Blue Devils will wear special uniforms that were released by Nike Thursday morning. Duke, along with all the other 15 teams participating in the event, will don a design that features its classic color but also adds in black elements to honor Nike founder Phil Knight's signature look with all black clothing and sunglasses.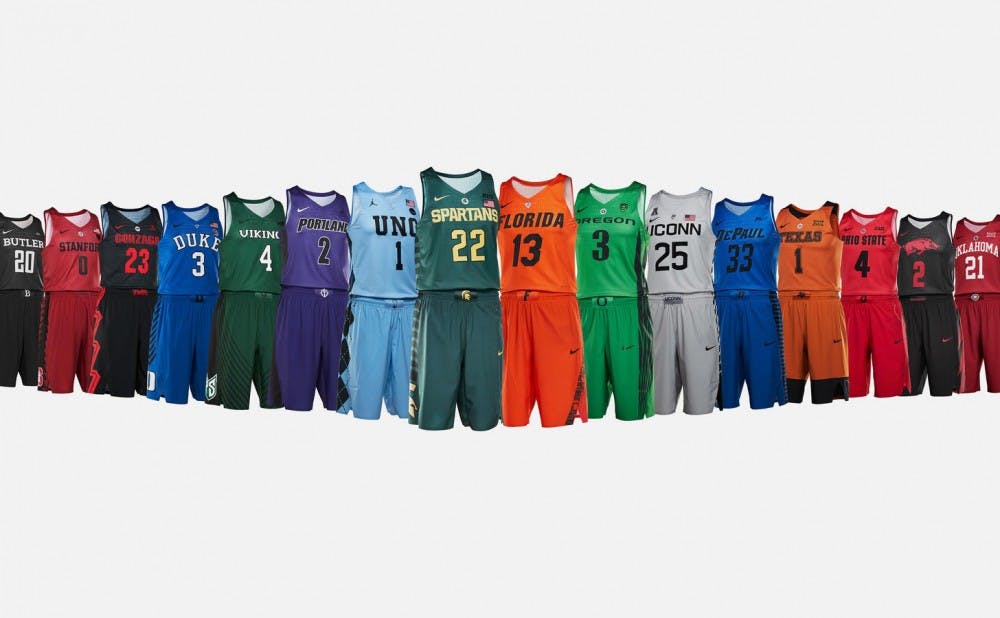 The Blue Devils' get-up appears similar to the more modern blue jersey they have worn in years past. The top will be Duke's famous Pantone 287 with white lettering, but all of the outlines will be in black. Down the Blue Devils' blue shorts will be black arrows leading to the standard stylized Iron Duke logo.
All 16 uniforms are designed similarly, with the teams' signature colors augmented by black accents. Nike has also designed mono-black shoes for the event, featuring "iridescent highlights in an ode to [Knight's] shining shades."
What do you think of these new unis?